Organizational Transformation: Innovations in Theory & Practice
Download the complete PDF article.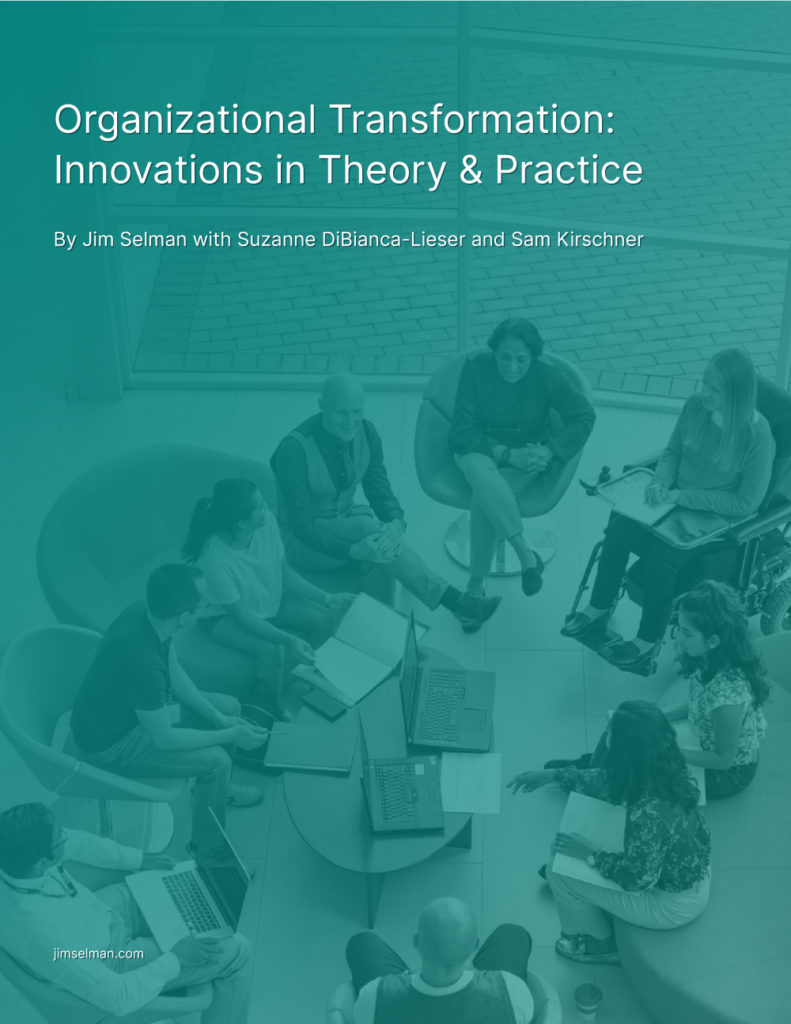 This paper, originally published by Mr. Selman and his co-authors at DiBianca-Berkman Group in 1995, offers leaders a proven seven-step process to unleash the human spirit, empower people as new observers and responsible actors, and effectively mobilize their organization as a network of relationships.
This seminal work explains why traditional approaches to change fail, outlines the distinctive ideas underpinning the transformational approach, and identifies the key competencies that ensure the success of an organizational transformation.